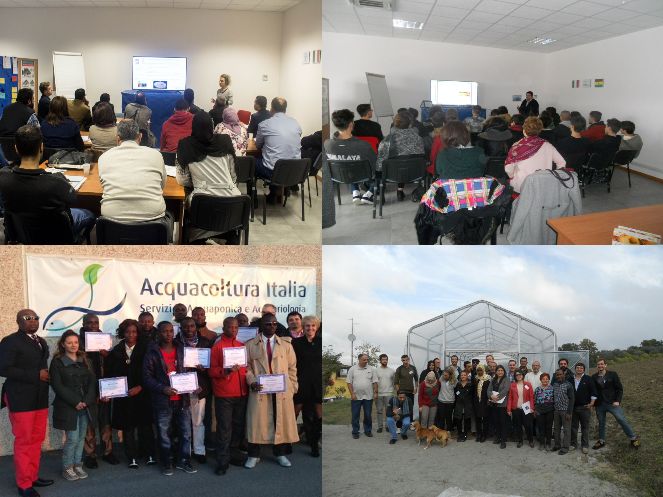 ACQUACORSI is the first online school which will bring Aquaculture and Aquaponics directly at your home.
It was created by our partner AquaGuide in order to supply didactic services concerning the ecological exploitation of Aquaculture and Aquaponic technologies through the digital information technologies.
If you owe a computer and have access to internet, you will be able to follow our online courses staying at your home.
Following our courses will bring you several advantages:
Access to self-evaluation tests for verifying your learning level;
Technical assistance via e-mail, chat and forum by teachers who will answer any question and support you;
All day access to multimedial documents in a virtual classroom by your pc or tablet wherever you are.
Our company is authorized to issue  legal certificates of attendance being accredited by law as Italian official school organism for professional and vocational training.