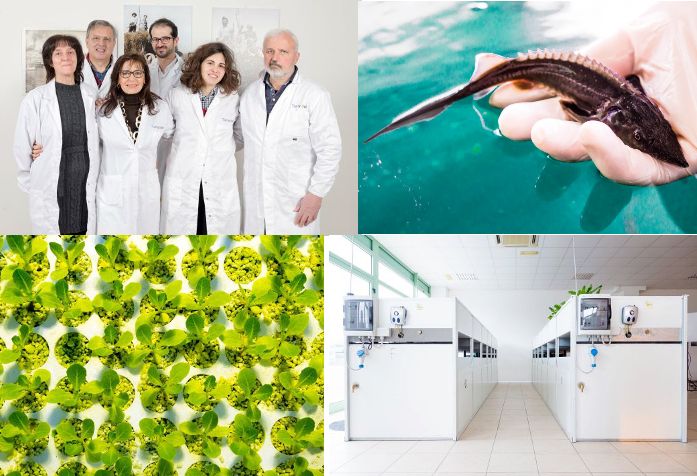 Our company has projected and achieved in cooperation with our partner IRCI the first zero kilometer aquaponics commercial plant near Macerata (Marche Region).
Achieved on behalf of the company "Tanto Sole" in a building inside a commercial area. Its il located very near a supermarket and then consumers can easily reached.
The company "Tanto Sole" breeds A and B category Carpe Koi, sturgeons and fresh water crawfish in the future, cultivates saffron, tomatoes, lettuce and much more.